A Maine tradition years in the making
Leila and I had the opportunity to visit one of Maine's Sugar Shacks. Our Maple producers just wrapped up "Maine Maple Sunday," an annual event that takes place on the last weekend in March. This event attracts thousands of visitors annually to sugar shacks throughout the state. Don't be fooled; even though maple syrup is made in the spring, it is available year-round in many of our sugar shacks in Maine.
With the sun shining on this beautiful Saturday morning, we headed out to the closest sugar shack to the Lakeview Inn as we were running low on this precious elixir and had to restock. Dad's Sugar Shack, located in Harrison, ME, is just a short 10 minute drive from Naples. Joe (Dad's Sugar Shack) has been in the Maple Syrup business for quite some time, and it shows in the quality of the Maple products that he and his wife Darlene produce anything from syrup, sugar, candies, and even maple cotton candy made from the 800-1000 maple trees that Joe and team tap each year.
A true art form
Joe shared how the trees are tapped as well as, the complicated process it takes to make a syrup which is usually 40 gallons of sap to make one gallon of finished maple syrup! Is that crazy or what! This figure can vary from 20 to 60 gallons or more, depending primarily on sap sugar content.
A tree should be at least 10 inches in diameter, measured at 4 1/2 feet above the ground, before tapping. Trees between 10 and 20 inches in diameter should have no more than one tap per tree. A second tap may be added to trees between 20 and 25 inches in diameter. The ideal weather conditions for sap collection are daytime temperatures around 40 degrees Fahrenheit and nighttime temps below freezing.
As the wood temperature increases to about 45 degrees Fahrenheit, the enzymes stop functioning and sugar is no longer produced. Sap flow may continue but with reduced sugar content, resulting in poorer quality syrup. If buds on trees begin to swell and break due to ongoing warm weather, the sap flow will stop and the collection season officially ends A large amount of water must be evaporated from the sap to produce a finished syrup of 66 to 67 percent sugar.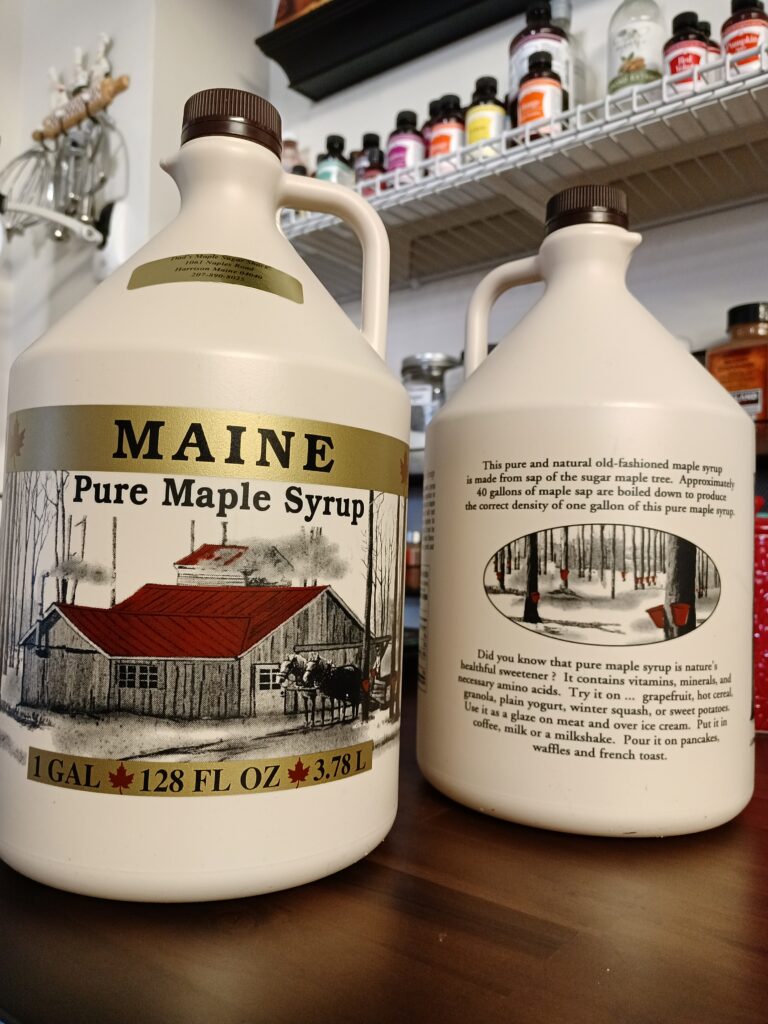 When you visit us here at the Lakeview Inn don't forget to set some time to visit one of the many local maple sugar shacks in the area. Whether you eating our delicious Sourdough Pancakes or our delectable Chicken and Waffles, know that you have the option of topping them off with our locally produced Maine maple syrup!